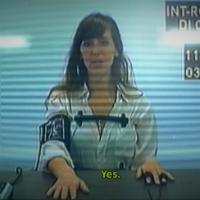 Her Story takes home top honors at the 18th annual IGF Awards
Sam Barlow's Her Story took home the Seumas McNally Grand Prize for Best Independent Game and $30,000 at the 18th annual Independent Games Festival Awards tonight, hosted by the 2016 Game Developers Conference at the Moscone Convention Center in San Francisco.
In addition to the grand prize, Her Story also received the top honor for Excellence in Narrative. Her Story is an interactive crime fiction game, which engages players in a riveting murder investigation by cleverly combining taped confessions and a simple computer interface.
The night's other award recipients include Excellence in Design winner Keep Talking and Nobody Explodes from developer Steel Crate Games, which is an exhilarating race against the clock that challenges a single player to survive in a room with a ticking time bomb using the guidance of surrounding friends and teammates who have the manual to defuse it.