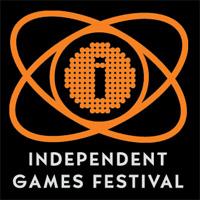 IGF 2017 welcomes a remarkable lineup of over 650 entrants!
Good news, everyone: The 19th annual Independent Games Festival -- the longest-running and largest showcase for independent game developers -- recently closed its call for submissions, and now officials are proud to announce the festival has received over 650 entries for the IGF 2017 Competition!
The perennially popular festival -- which is co-located with Game Developers Conference 2017 -- drew that remarkable number of submissions from a variety of experienced indie developers, first-time entrants and students.
Some of the hundreds of promising titles entered in this year's IGF Competition include Blendo Games' hacking fantasy sim Quadrilateral Cowboy, Kokoromi's striking Superhypercube and Michael Brough's mobile puzzler Imbroglio.
This year's entrants also include notable games like the farm life sim Stardew Valley from ConcernedApe (aka Eric Barone), Kitfox Games' mythic action game Moon Hunters and Golden Glitch Studios' adventure game Elsinore. You can check out the full list of IGF entries here.

This year, each of the IGF 2017 Competition award categories will feature six finalists, except the Nuovo Award, which will have eight. The IGF finalists will be announced in January 2017, and all will be available in playable form at the IGF pavilion on the GDC 2017 show floor.

Once again, winners will be honored on stage during the IGF Awards ceremony during the 2017 Game Developers Conference in San Francisco in March, showcased in the IGF Pavilion on the GDC Expo Floor from March 1st-3rd.
GDC 2017 itself will take place from February 27th through March 3rd at the Moscone Center in San Francisco, and the IGF-related Independent Games Summit will take place February 27th and 28th.

The festival's organizers have also provided an official JSON feed, which is updated regularly from live backend data. Teams can update their games entries, and interested IGF followers are welcome to use this feed to make their own custom IGF entry lists and pages.
Don't miss your opportunity to save money by registering for the conference early -- the deadline to register for passes at a discounted rate is Wednesday, January 25th, 2017!
For more information on GDC 2017, visit the show's official website, or subscribe to regular updates via Facebook, Twitter, or RSS.

Gamasutra and GDC are sibling organizations under parent UBM Tech.