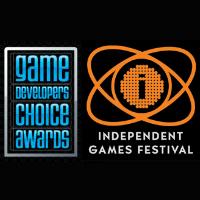 Vote now for the 2016 IGF and Game Developers Choice Audience Awards!
Independent Games Festival officials are excited to announce that voting for both the Independent Games Festival Audience Award and the Game Developers Choice Audience Award is open now, and will remain open through next Friday, February 19th at 11:59 PM PT.

These Audience Awards offer the public an opportunity to weigh in and cast a vote for their favorite nominees. Anyone who would like to do so can visit the links below, select the name of the game they'd like to vote for from a list of nominees, and enter a valid email address. Voters will then confirm their vote via email, and have their opinions heard in these prestigious award shows.
Anyone who would like to vote for the IGF and GDCA Audience Awards can cast their votes using the links below. Voters simply need to select the game they are voting for, and enter a valid email address.